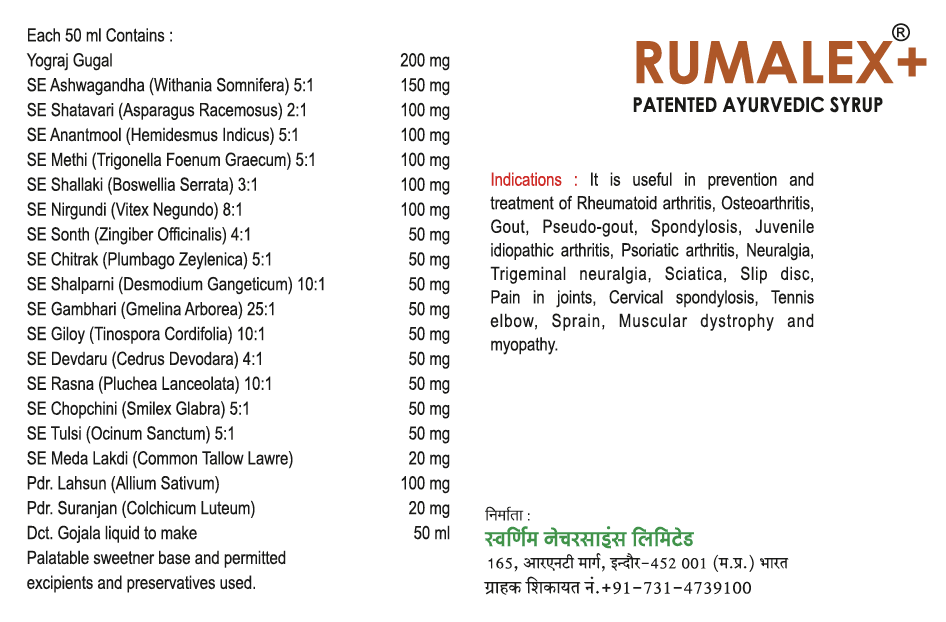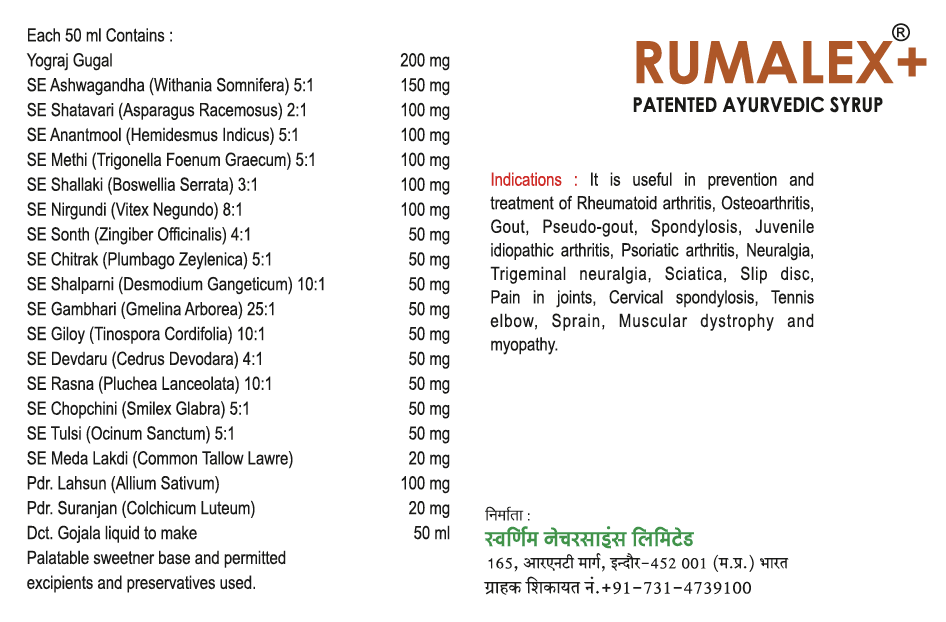 Rumalex+ Syrup 950ml - Sugar Free - Pack of 2 - Patented Ayurvedic Syrup
Restore freedom of movement IndicationRelieves pain with a high degree of safety, osteoporosis, rickets and all sorts of joint pain, osteomalacia, osteoarthritis. Pharmacological activities based upon research Anti Inflammatory, Anti-arthritic, Analgesic, Smooth stimulant and Antioxidant. Diuretic  (मूत्रक), Sedative (निद्राजनन), Antipyretic (ज्वर नाशी), Anti Rheumatic (संधिवातज्वरनाशक), Antistress (तनावनाशक), Immunostimulator (रोगप्रतिरोधक), And...
Why Choose Us ?
Patented and world class Ayurveda products. Trusted by more than 1 million customers. Research and developments from more than 2 decades.
Consult a Specialist?
If you wish to consult our doctors you can fill the form online https://www.cowurine.com/contact-us